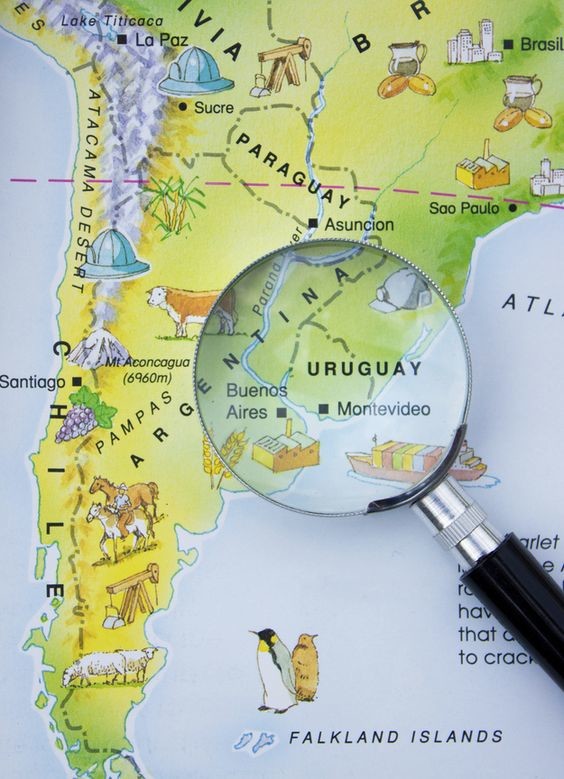 For the mobile worker, how do these two cities stack up?
I've been in love with the region, the Río de la Plata (the river along which Montevideo, Uruguay and Buenos Aires, Argentina are located), for quite some time now. I believe that speaking Spanish plays a huge part in this. I went to Buenos Aires at age 16 to study Spanish and that's when the love affair began… and it was surely the catalyst for the journey that led me to try out the "digital nomad" lifestyle.
In this post I'd like to reflect upon my own experiences in both cities and compare the two from a digital nomad perspective.
Keep in mind that I did not do any research to write this post, so everything is just based on MY experience. 🙂
Overview
To give a brief overview, Montevideo and Buenos Aires are very similar yet very different South American cities. I'm sure that doesn't help much, but let me explain! Buenos Aires towers over Montevideo with almost 3 million residents (although it feels like more) while Montevideo is home to approximately 1.4 million. Think of Buenos Aires as New York City and Montevideo as a medium-sized Canadian city. As you can see, I can't even name one because I don't know very much about Canada… and Argentines seem to know just as little about Uruguay (only that it used to be a province of their own country)!
Yet, the two share a common heritage; mostly populated by descendants of European immigrants, they share a similar cuisine, music, and flavor of Spanish, among other things. If you ask anyone from either, they will tell you they are more European than Latino, as they brandish their Italian passports.
So, how do the two differ? Which place is better for nomads? My answer (having lived in Montevideo for a year and BA for three months) is there is no "better"… just different.
But, I'll let you decide for yourself!
Coworking Spaces
Buenos Aires
Hands down Buenos Aires has more options for working out of the house, whether it be from a cafe or at a co-work, than Montevideo. In the neighborhood I stayed, Palermo SoHo, there are about five or six co-works in less than a 10 block radius. Everyday I seemed to walk by a new one. And, they all had their own look and feel with their own niche. I even saw one that was music themed… (A place for wanna-be musicians who still have to keep their day jobs?)
I tried four different co-works until I found "the one," AreaTres El Salvador. It's an entire four floor building with creative work spaces, ping pong tables, a lush backyard, and a rooftop terrace. They also have a cafe with different lunch menu items every day. It aims to be a community and an ecosystem for entrepreneurs, as evident by its Google for Entrepreneurs Partner Network membership. I can't say enough good things about this place! It's great for meeting locals (which make up more than half of its members) as well as fellow travelers (Remote Year goes there).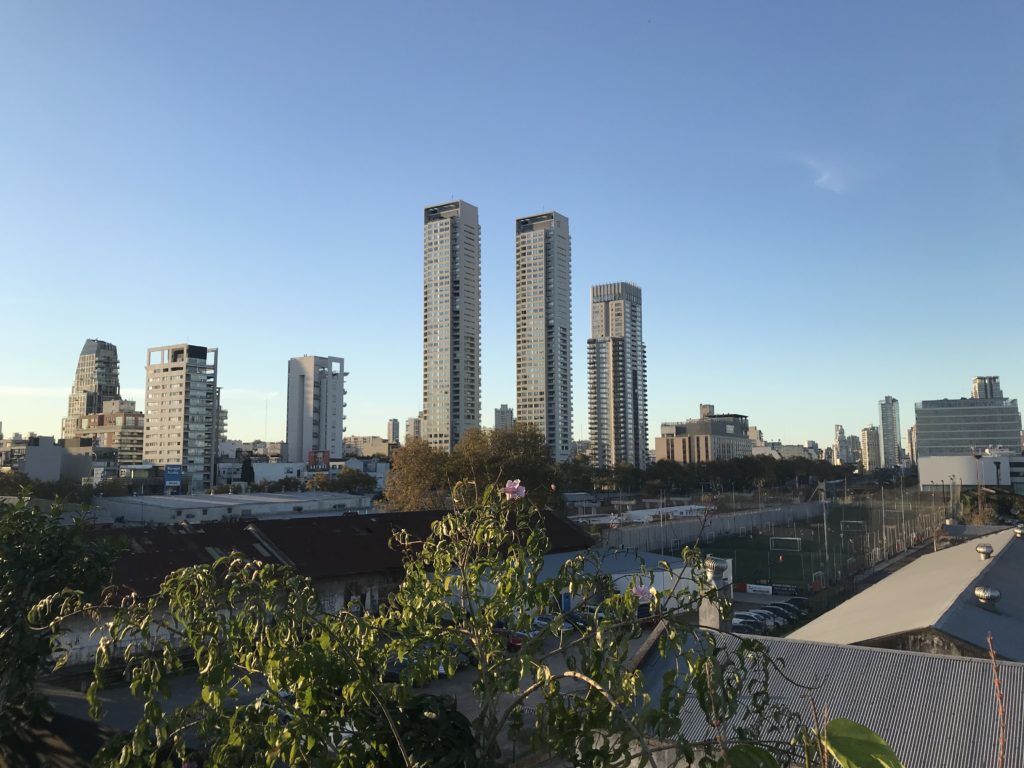 The view from the terrace at Area Tres El Salvador
If you are more into working from coffee shops, there are so many lovely ones just in Palermo SoHo as well. Almost every bar, restaurant, or cafe has a sign on the window that says "FREE WIFI" and it's completely OK to bust out your laptop. Just keep a close eye on it! My favorites are Le Pain Quotidien, The LAB, and Libros del Paisaje, but there are still so many places to be explored. For starters, a fellow digital nomad sent me this list of 99 cafes in Buenos Aires!
Montevideo
In Montevideo you will see much less of a coffee shop culture (but Uruguayans will tell you they have better WIFI). Starbucks opened for the very first time there only three months ago in the Pocitos shopping mall. But, Montevideo's tech and entrepreneurial scene is on the rise, and one (perhaps the only) co-work is making a name for itself, Sinergia. When I was in Uruguay, I worked from my company's offices there, so I never tried it, but it looks very promising! They have even opened the doors to the city's first co-living space, ZAG (but you can find cheaper accommodation elsewhere). Other decent options are a McDonald's cafe or simply working from home.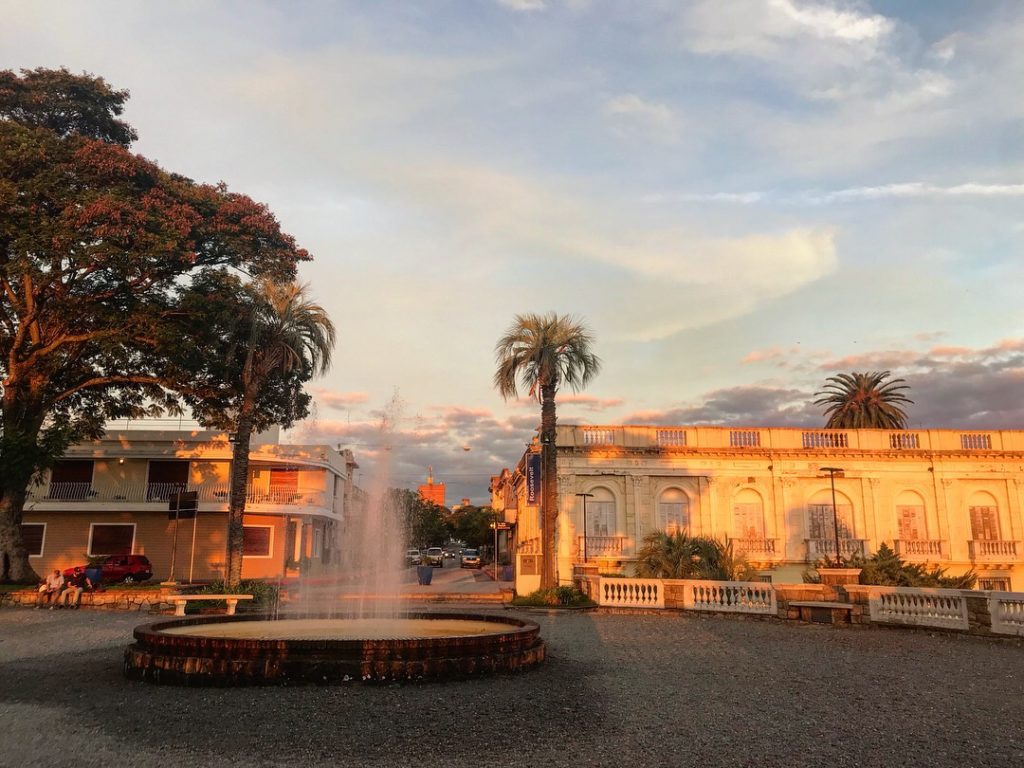 Visiting Abstracta's other office in Salto, the colors at sunset left me stunned
Accommodation
In either city, AirBnB is going to be the digital nomad's best bet to find a house or a room as well as local Facebook groups for expats and international exchange students.
As far as what to expect, it's very uncommon to have clothes dryers in the home, so expect to hang dry your clothes or simply drop them off at the local laundry shop, where it will run you around 4 bucks a load for a wash, dry, and fold. You may also have to wash your dishes by hand… Gasp! Another thing that is absent are window screens. Make sure to generously coat yourself in mosquito repellent!
The beauty of drying laundry on a rooftop in Uruguay 😉
Buenos Aires
In Argentina, Craigslist is also a very common place to look, which is how I found a spacious room inside a four story "French mansion" where my housemates were seven European exchange students. Of course the only room available at the time was the largest one in the house, but it had a high ceiling, small balcony, and a private bathroom for $700 USD per month.
I had visited a "co-living" house in the San Telmo neighborhood and was VERY glad I visited before booking it. For $500 a month, it was a very run down building with mediocre shared spaces and amenities.
I have found that in BA, for everything, from food to housing to work spaces, when you pay marginally more, the quality you get in return is exponentially better. 
Montevideo
In Montevideo, I used a Facebook group to find a beautiful room for $380 USD a month in a two bedroom apartment in the nicer neighborhood, Pocitos/Punta Carretas, with a new kitchen and bathroom. But that wasn't the best part; the best part was the young, local couple I lived with. Uruguayans are generally extremely welcoming and warm hearted. They were no exception. We became very good friends and I feel like they are the core of my "family" in Montevideo.
I highly recommend living with locals in Montevideo, as its the best way to experience their way of life and you might not find too many other foreigners to live with anyway, nor will they know what there is to do.
Things to Do
All work and no play makes for a very dull DN! Both cities offer unique experiences that you won't get elsewhere. In either, you cannot leave without living the sublime experiences that are dining at a steakhouse aka "parilla" and stuffing yourself at a backyard or rooftop "asado." If you are vegetarian, you might want to take a tiny break. Really, I won't even try to put into words how good the meat there is, as it would be an injustice.
Both cities are world famous for tango music and dancing. I highly recommend going to a world class tango show and dinner in Buenos Aires. You can also visit any park on the weekend and find people dancing for tips. In Montevideo on the weekends, along the boulevard, 18 de Julio, close to the Plaza de Independencia, you will find a group of elderly couples dancing and it's adorable!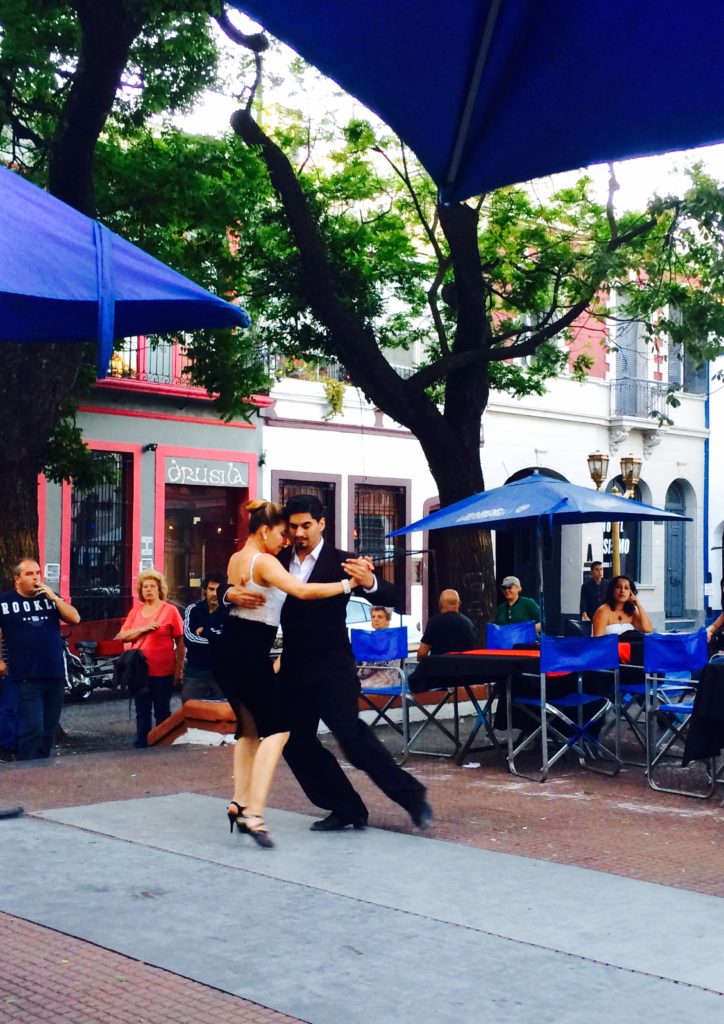 A typical scene of tango in Plaza Dorrego, San Telmo, BA
Buenos Aires
After spending roughly three months in Buenos Aires in total, when it comes to all of the attractions, sights, events, restaurants, bars, etc., I've barely scratched the surface.
Typical tourist attractions that I DO recommend include: La Boca (in the day time and stay close to the main streets), San Telmo Market on Sundays, Puerto Madero, the Recoleta Cemetery, and the Rose Garden. It's also worth it to take the free walking tour, which is always a great way to get acquainted with a new city and meet people. If you want to do a day trip, you can always go to Tigre, visit an estancia to see gaucho culture, or watch a polo match.
As far as less touristy things to do there, one of them is to go to a "closed door" restaurant, where the idea is that you dine with strangers around one table inside a chef's "home" and have an extravagant three or five course meal. There are also several popular speakeasies worth visiting, from Victoria Brown in Palermo to Floreria Atlantico in Retiro. Just make sure to check their Facebook pages for the passcode!
I discovered, thanks to my student friends, a great meetup for solo travelers and locals called "Mundo Lingo," where three nights a week, people meet at a different bar to practice speaking other languages and meet new people. Put some flag stickers on according to the languages you speak, have a drink, and talk to people. Sounds like a nightmare… I know, but it's actually not forced at all and well worth your while. I met some of my favorite people there.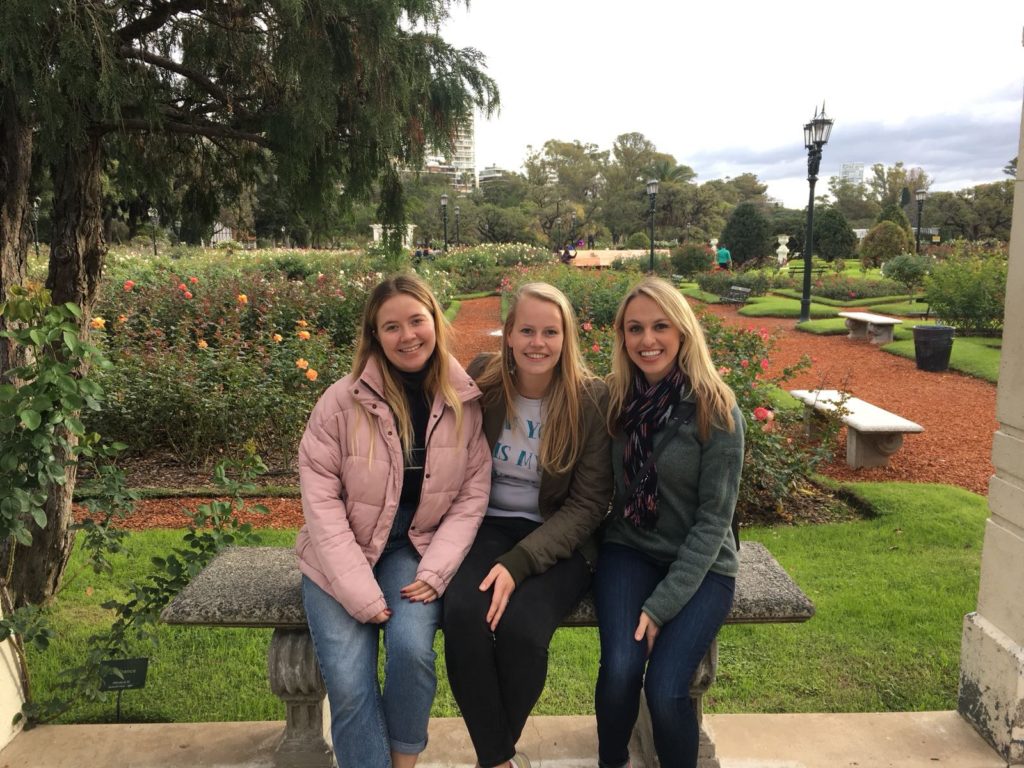 A beautiful fall afternoon in Buenos Aires' Parque Rosedal (Rose Garden)
Montevideo
In Montevideo, you can see all the major sights in a day or two. The lifestyle is very laid back and slow paced compared to Buenos Aires, (and just about anywhere) so don't expect for too many things to be open on the weekend.
An ideal weekend would look like this: On Saturday, visit La Ciudad Vieja and from there, walk to the Mercado del Puerto where you can choose from several asado restaurants inside an open air market (God bless his soul, Anthony Bourdain filmed there!). Don't forget to go to this little wine bar afterward. Then, walk off your meal along the rambla (boardwalk). Enjoy a night out either in the Parque Rodo neighborhood or in Pocitos by the World Trade Center. On Sunday, go to the Feria de Tristan Narvaja and then stroll the main boulevard, 18 de Julio, but only to admire the pretty buildings as everything is closed on Sundays! Once you are over walking, go to the Mercado Ferrando for amazing coffee, wine tasting, sushi, Uruguayan food, shopping etc.
Other notable places to visit that you can access from the rambla are Parque Rodo, and just north of there, the Playa de Pocitos, and then if you walk further, you will reach the Montevideo sign.
And, then you have seen just about everything! But, that doesn't mean you should stay for just a short visit. Montevideo is a great city to live as the locals do with many underground and cultural events every weekend. You also can't miss carnival in January/February. Last but not least, the country is littered with little gems of towns including Cabo Polonio, Colonia De Sacramento (a UNESCO World Heritage Site), and Carmelo (for wine lovers).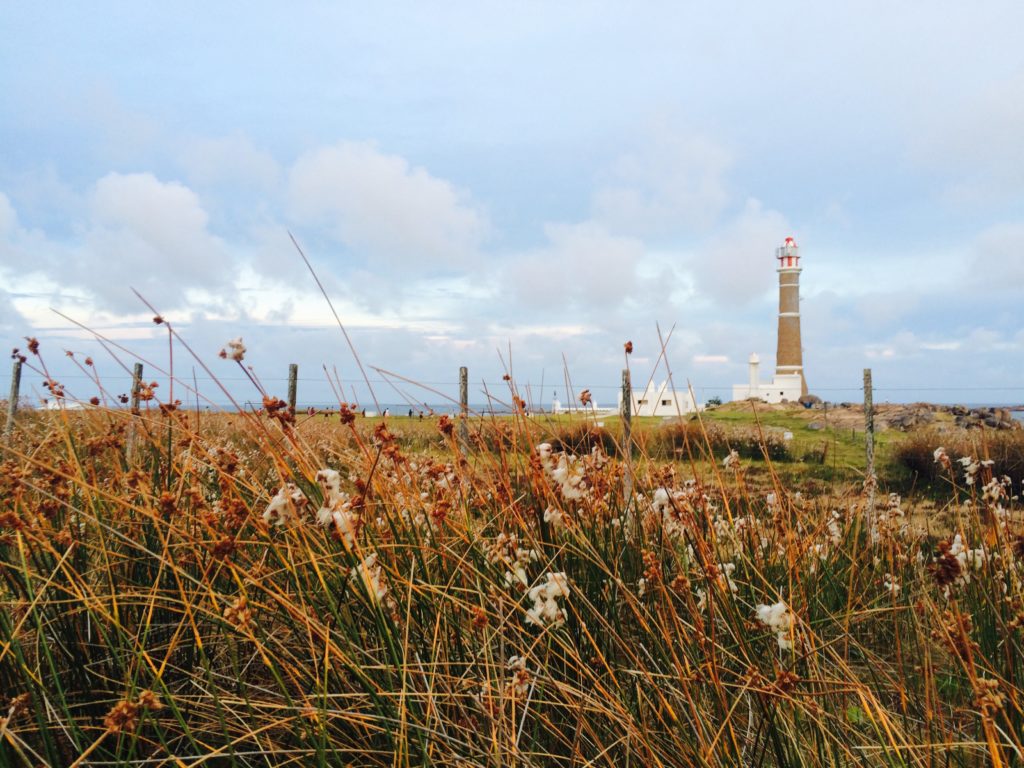 The faro (light house) in Cabo Polonio
Weather
Both cities have similar weather: hot and humid summers (December to March), cold and damp winters (June to September) and very pleasant weather in the fall and spring. Something I was not used to are storms and thunder. You can find yourself all of a sudden in a heavy downpour and the blaring thunder can be jarring at first!
I advise not visiting either city in the winter (if you can help it). If you go in the summer, spend more time in Uruguay because you can visit the lovely beach cities like Punta del Este and Cabo Polonio to cool off. Buenos Aires (and all of Argentina for that matter) does not have good beaches and, due to all of the tall buildings, Buenos Aires is like a heat trap in the summer that will keep you sweltering.
The People
Here is where you see the biggest contrast between Uruguay and Argentina: their psyches.
Buenos Aires
Argentines (well, mostly just the people from Buenos Aires, "Los Porteños") are known for seeing themselves as superior to the rest of South America. Argentines are more extroverted and dress extremely well, but they also tend to be more pushy, cocky, and aggressive. Men are infamous for being more forward, using tactics like smooth talking, which has earned them the nickname, "chamuyero."
Montevideo
To the other extreme, Uruguay is a country that, though humble, has a slight inferiority complex. You see, Uruguay is off the beaten path, and they know it. The people like to maintain a low profile from the way they act in public to the way they dress. It's very uncommon for women to wear much makeup and you see a very limited color pallet when it comes to wardrobes. Just sit in the main square during the weekday, and you will notice every single man is wearing either a white, blue, or gray shirt. I'm not joking!
Despite these albeit, stereotypes, in both countries, you will find that the people treat you and their loved ones with generous warmth, a warmth that permeates South America which the north could use some more of!
A place is only as good as its people, and seeing as I love people from both cities, they have both been great places to me!
Safety
"But is it safe???" That is the first question that anyone asks when you talk about visiting ANY South American destination.
Yes.
Yes, both are safe, as long as you stay in the nicer areas, avoid empty, dark streets at night, keep your valuables to yourself, etc. Never bring more than what you need with you at any given time.
In both cities, if you are a female, prepare to be catcalled while you walk around. Unfortunately, I don't have any advice for how to avoid it—I just try not to call much attention to myself and dress conservatively, as I already stand out enough with my blonde hair, a novelty for them.
Transportation
In either city, you have several modes of transport, from Ubers, buses, taxis, and in Buenos Aires, the subway. You can also walk very easily from point A to point B. In both Montevideo and Buenos Aires, the taxi industry is at war with Uber, so if you choose to take an Uber, expect to sit in the front seat so taxis can't tell if you're an Uber passenger. And, you won't see any Uber stickers on cars, so make sure to check the license plate number.
To go between the two cities, you can take the Buquebus; it's a ferry that feels more like a train cruising over water (Tip: there's free champagne in first class 😉 ).
Buenos Aires
I will admit I didn't use the subway very often in Buenos Aires, I usually opted for Uber, but it is very easy and economical to take the subway or "subte" if you live close enough to a station. Buses are also very reliable, but I never used them myself… so I don't have much to add in this section!
I will warn you there are several scams that Buenos Aires taxi drivers like to pull. One time, a taxi driver left the trunk open for two minutes with my friend and I's luggage in it, and a cyclist came by swooping up her backpack, never to be seen again. We were certain it was a ruse that the two had coordinated beforehand. Another common scam is for a taxi driver to tell you that you paid them with a fake bill. It is likely that they swapped the bill you paid them with for a fake one, and then you end up paying them AGAIN with a different bill from your wallet because, what else are you to do? In short, take an uber if you can!
Montevideo
In Montevideo, you can easily take a bus for about $1 per ride and use the app, Moovit, to find your way around, or this website to check bus routes, Cómo Ir.
If you want to take a bus to another city in Uruguay or abroad, you can go to the Tres Cruces Terminal where you can pick up tickets or book them in advance online. The buses are safe and clean and have several departures per day.
Two Must-Visit Cities
While I could go on and on about both cities, I think this is all for now. As for two other common DN concerns… I don't know what the internet speeds are, but in my experience, it just depends which cafe, airbnb, or cowork you choose! And when it comes to cost of living, you can live very cheaply or as luxuriously as you want in these cities, so I don't want to speak too much to that!
If you are a big city person, go to Buenos Aires. If you enjoy a more calm, peaceful way of life, visit Montevideo. If you enjoy both, go to both! 
A digital nomad can easily thrive in each.
Have you been to both cities? Which did you like best?
If you have any questions, just message me, I'd be happy to answer!